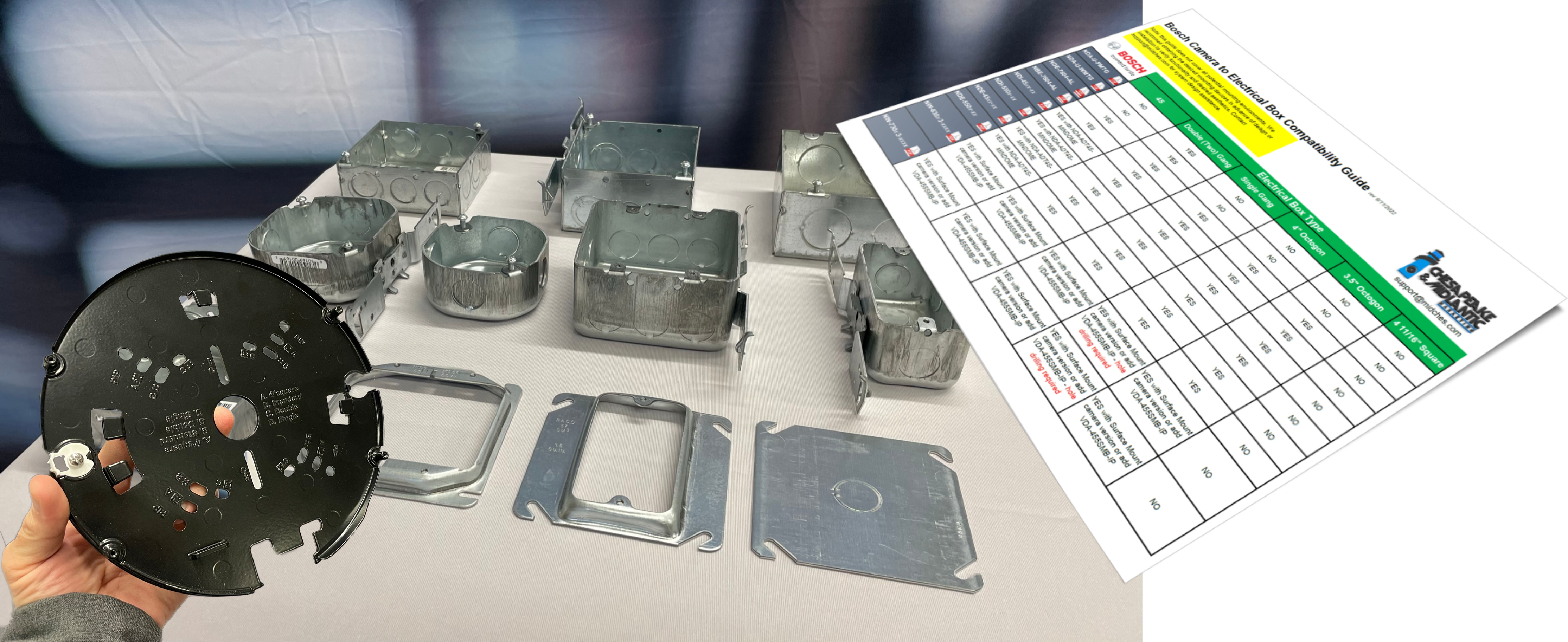 We are often asked about camera mounting. And we've done a lot of videos talking about mounting options, especially with the new varieties of cameras like the FLEXIDOME starlight 8000i series. In the video below, Joe and Steve discuss the challenge of matching electrical boxes to specific camera models and what we've created to help make things easier for security camera system designers and installers.
People often ask us, "How do we know what camera mounts to which electrical box?" The way we answer that is, effectively, by doing just what we're doing in this video. We drove down to the electrical supply house, purchased a variety of electrical boxes, pulled out the cameras, and we started testing combinations.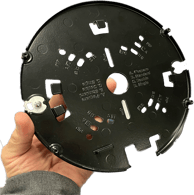 One of the innovative things Bosch has done is provide a new mounting plate system which come with a majority of Bosch's new cameras. They have a variety of holes in place and each of the holes has a marking beside it. Then there's a key stamped on the plate that tells you which hole you would use with which kind of electrical box.
The goal of our electrical box compatibility guide is to help people understand which boxes you would use with which Bosch camera. We created a guide that details each camera type and each common electrical box, what fits, what doesn't, and in some cases, which accessory you may need for it to fit a particular electrical box.
Download our Electrical Box Compatibility Guide using this short form >>