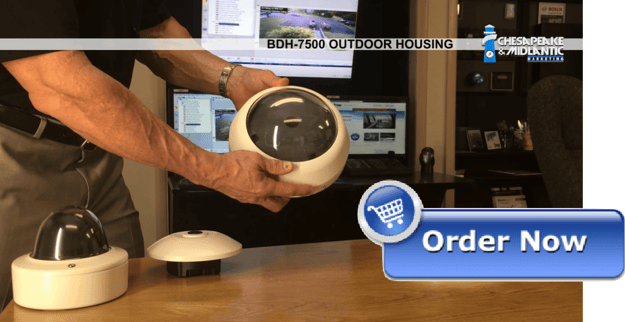 The BHD-7500 outdoor housing for the Bosch 12mp panoramic is now available for sale online!
The MidChes online store launched featuring the specialty dome housing, available as a standalone unit or in various kits which make ordering easier for various mounting configurations. You'll also see a small handful of additional accessories for Bosch products on the site. Trust us, there's more to come!
More on the BDH-7500 outdoor housing...
High resolution with wide field of view is a primary "wish list" item for security professionals.
Bosch recently released their 12 megapixel panoramic camera (7000 Series model) for indoor applications. Now, a 3rd party solution is available from Chesapeake and Midlantic Marketing that allows this exceptional camera to be deployed outdoors: introducing the BDH-7500 outdoor housing.
Below, Nick Hoyt describes the housing and talks about some of the features and benefits of this new outdoor housing and its mounting accessories.
Documentation: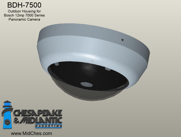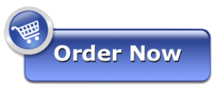 Check out the Bosch 12mp panoramic camera here:
Bosch 12mp Panoramic 7000 Series information here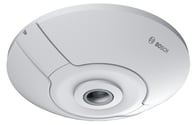 Learn more about panoramic imaging technology here