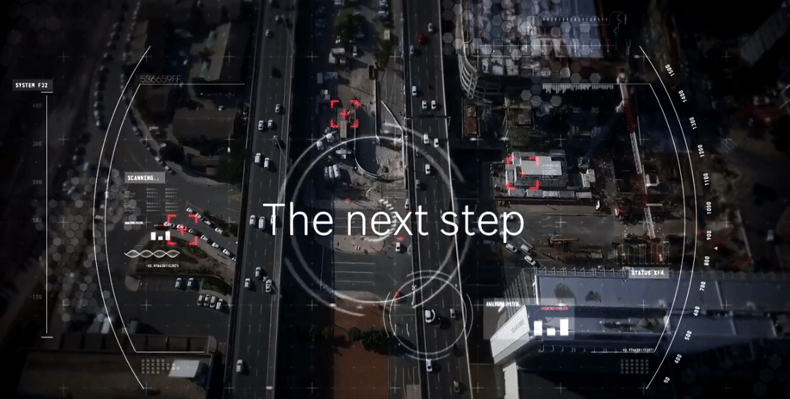 When we see a camera mounted outside of a building, the first thing we think about is security. But what's the NEXT STEP?
Smart security cameras have evolved into intelligent sensors, capable of extracting invaluable data to improve video security and 'smart cities'. Using existing infrastructures, smart data is collected to optimize energy consumption or control traffic flow, which means initial investments go further than security. By using the capabilities of the Bosch 'i' cameras, you can make the streets safer, cars smarter, and businesses more profitable.
4 USES FOR SECURITY CAMERA ANALYTICS BESIDES SECURITY:
Snow and Ice
Watching cameras to monitor the accumulation of snow and ice needs to be monitored to best deploy and direct the removal. Cameras can provide eyes across your entire city or campus or even watch hundreds of your retail store locations to ensure the risk of slippery conditions is mitigated in a timely fashion. Decide with real-time intelligence when it's time to close your business early or open late so that workers can travel to and from work safely.
Walgreens Case Study City Monitoring Case Study
Visitor Greeting
There's nothing better than knowing that a visitor is approaching your facility. Video analytics can alert your team when a car enters a parking lot by displaying that camera on a monitor. You can set a trigger to create a similar or unique alert when someone walks across a virtual line placed across your sidewalk as they approach your facility.
Traffic Monitoring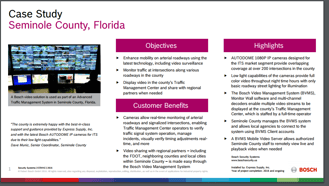 Traffic teams monitor traffic flow to ensure you get from point A to point B in a timely and safe fashion. Disabled vehicles are reported to local teams fr immediate assistance response or emergency team dispatch. Traffic signage can be changed to alert oncoming travelers of potential hazards involved when vehicles are disabled in the roadway or on the shoulder.
Worker Safety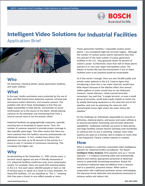 Intelligent video analytics located inside cameras can trigger alerts warning workers of unsafe actions or movements, preventing a worker from accidentally wandering beyond a specified safety zone. These alerts can be flashing lights, a loud buzzer, or even real-time voice communication with a control center.

Learn more about how we can improve your safety and operations.