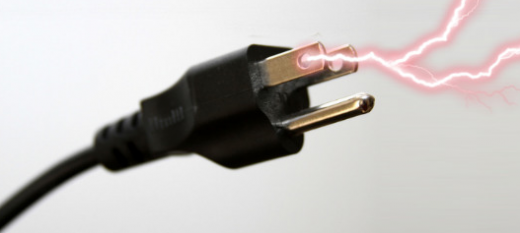 Your company made an investment in security cameras, video storage appliances, dedicated network switches, and a variety of other security devices. Plugging them directly into a wall outlet leaves them open to significant risk of damage or destruction. A simple power outage may or may not damage your equipment, but it will render it useless if the power fails.
Deploying the appropriate level of protection for the various devices and systems is critical. While a line interactive UPS may be OK for a non-critical component, a double conversion UPS is required for critical components.
The MidChes team can design the ideal power management parts list based on your operational and equipment requirements. And while personalized assistance is great, it's also important for you to know about the options for power management. We've created a free downloadable document to help you understand the proper, affordable, and locally supported UPS solution for your security application.
Download the Power Protection Basics content, presentation download, and product part number cross-over chart.
Single Phase versus

Three Phase Wiring

Plugs and Receptacle Types

Hardwired Installation

Common Power Problems

Stand-by UPS Systems

Line Interactive UPS Systems

Double Conversion UPS Systems

Ferro Hybrid UPS Systems

Questions to ask when selecting a UPS Solution
Download the complete guide to UPS power management here.