Mexico's second busiest airport recently added a fourth terminal, prompting a redesign of its video security to have one system operating across all four terminals. The new terminal has been equipped with nearly 600 Bosch cameras, and the Bosch Video Management System is being used to centrally manage nearly 1,800 cameras across all of the terminals. Read More
The multiple roles played by today's airports pose considerable security challenges. Airports must therefore meet incredibly demanding criteria with regard to security, safety, communications and building automation. Challenges include:
Protecting passengers and employees
Preventing terrorism in its many possible forms - bomb threats, suicide attacks, sabotage and hijacking of aircraft
Dealing with fire and explosions
Managing a wide variety of different access authorizations
Managing these challenges is a daunting task, since many different areas need to be monitored: perimeters, parking structures, terminals and other passenger facilities, aprons, airfields, shops, restaurants etc. Solutions from Bosch Security Systems and integrated 3rd party systems help airports to master these security, safety and communication challenges.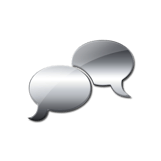 Contact us for assistance with your project