When our team meets with security professionals, one problem is ALWAYS discussed: "there isn't enough time to get everything done."
The MidChes team heard this comment time after time, loud and clear, and has been developing resources to help maximize your time, improve your efficiency, and grow your business.
We've created resources to help streamline your site visits and determine the best solution approach to a project:
In this post, we highlight a great resource that saves you time and has our team working for you: SDC DoorSnap. Think about door control hardware devices like electric strikes, mag-locks, push bars, panic buttons, etc.
Download the SDC App on your smartphone, take a picture or two of the door opening with SDC DoorSnap, and submit them to receive a complete solution recommendation.
BONUS PROGRAM: All qualifying SDC DoorSnap submissions now through October 1, 2017 will be entered into a random drawing to win one DoorSnap Door Package Solution – up to $2,500! The more DoorSnap projects you submit, the more your chance of winning.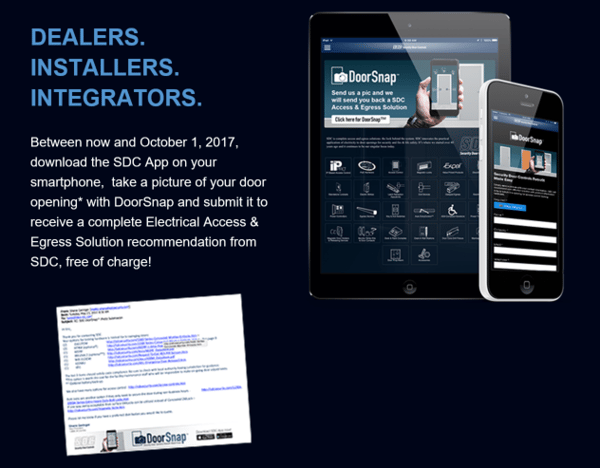 If you have any questions about the app or promotional program, please contact Shaun Meehan: Shaun@MidChes.com (610) 361-0500